When it comes to the cosmetic industry, women's cosmetics are over and above in terms of abundance and supply. There is no shortage of products when it comes to any type of cosmetic issue that a woman needs to correct.
Things have greatly improved for men in this area. Nowadays, the biggest problem may be confusion as to which products a man should choose. Unless you're metrosexual, the typical man still confines his cosmetic purchases to soap, aftershave, deodorant, and lotion. However, this too is changing. Product lines like Jack Black and Proraso cater specifically to men's skin care needs. Modern men realize their grooming gives them an edge in  the workplace and and socially, so there's a definite move towards the finer points of personal grooming.
Getting up close and personal it is easy to spot the differences between a man's skin and a woman's skin for that matter. A woman's skin is softer and has less facial hair whereas a man has tougher skin with more and coarser facial hair.
But what are the real differences between men's and women's skin?
Texture
A man's skin texture is harder and firmer. Perhaps, back in the day when a man was faced with severe elements this was necessary for survival. A man's skin can hang on to that coveted collagen better than a woman's skin, also perhaps due to the need to survive in serious outdoor weather or dangerous conditions.
Tone
A man's skin also holds onto moisture better than a woman's skin. This is why a man's moisturizer while important does not have to be as laden with ingredients as a woman's does. A man's skin is also more oily than a woman's skin, perhaps to protect from extreme amounts of time in the sun, as well.
Regenerating of new skin cells happens for a man's skin quicker than it does for a woman. Men, however, may be more prone to skin sensitivities than women because of the fact that they shave just about every day.
Pores
Men typically tend to have more open and enlarged pores than women therefore increasing the amount of acne and acne related scars. If a man does not care for his skin when he is a youth, chances are he will suffer the repercussions of that later on in adult life.
Need to Exfoliate
Women have a higher need to exfoliate than men do because of the fact that men pretty much shave on a daily basis. Even though they think they are simply shaving, they are actually exfoliating their skin at the same time. This is a double bonus for men.
Facial Hair
And, of course, men have more facial hair than women do; not only more, but also coarser hair. With the need to shave every day, it is important that men continue to use a shave cream that has moisturizer as well as a good after shave that cools and refreshes.
Cosmetics
It's a brave new world for guys. Men's skin care products have nearly caught up with a women's choices in facial cleansers, moisturizers, toners, astringents, masks, and sunscreens. Guys have stepped out of their man caves into day spas and nail salons, and that's a good thing.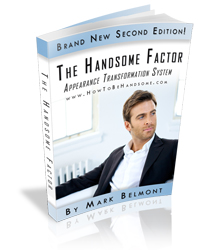 Guys, if you're ready to up your personal appearance game, click
here
to visit the world's first "appearance improvement" systemfor men! This is a step-by-step program full of secrets to improve physical appearance. It offers an unconditional money back guarantee, so it's risk-free! To learn more, check out
The Handsome Factor
website.
Related Posts :