Trying to look your best? Of course, everyone is! But did you know that much of the work and cost you associate with looking good could actually be avoided if you would simply change what you eat? The way we eat will tell in many different ways – from our health to or appearance. Here are 10 common foods that are ruining your look!
1. Soda/Sugared drinks
In reality, most sugars will ruin your health and look when consumed in large quantities. Sodas are notorious for not only containing a lot of sugar, but often for containing multiple types of sugar! Another secret enemy in the sugar war is sugared juice drinks. Posing as juice, these drinks actually may contain 10% or less of actual juice, and a whole lot of unnatural ingredients and processed sugars.
2. Coffee/Black Tea
In small amounts, coffee or black teas have been shown to even be beneficial. This equates to about one cup (8 oz.) of coffee per day. Unfortunately, many people are drinking 32 ounces or more coffee each day – and loading it with sugar! This combines two ingredients which suck the life out of your hair, eyes, and skin and can make you look much older and haggard than you really are.
3. Vegetable cooking oils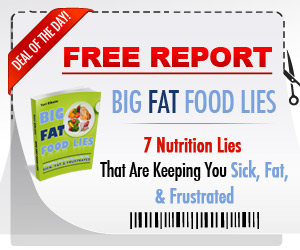 Cooking oils such as vegetable and corn oil have a severe imbalance of omega-3 and omega-6 fatty acids, not to mention a whole lot of unhealthy fats. If they aren't causing you to pack on the pounds, they certainly are causing you to look heavier than you are by their very inflammatory nature. These food are ruining your look and health.
4. Dairy products
Several studies show that about 60 percent or more adults actually do not digest cow milk properly. In fact, some experts have said that the ability to process cow milk after infancy is abnormal. Instead, it is converted to unhealthy sugar and deposited as fat on the body. The low amount of calcium you will obtain could also be gotten from other, healthier food options.
5. Refined grains
Processed grains are used to make white flour, white bread, white rice and white pasta, among other things. These foods do nothing but clog up the intestines, causing your body to feel – and look – bloated. Not to mention, they have very little nutrition value and have been shown in some studies to actually be taking away nutrients in the body!
6. Alcohol
Again, alcohol in moderation is not the issue. We've all heard that a glass of wine each night, or a single beer, can actually help us in many ways. The issue arises in large consumption and with the consumption of mix drinks. Mix drinks almost always contain sugars that are not helping your look, and drinking more than one glass of wine a night is leeching water and nutrients out of your body. This can be ruining your look by making your skin look dry, dull and even aged. In severe cases, yellowing of the eyes and skin or permanent "red face" are possible.
7. Commercially raised and processed meats
This food is unhealthy in many ways, which all stem from the way these animals are raised and processed. First, the diet and lifestyle of the animals while they are alive promotes fat in the meat, and not much nutrition. The commercial processing of the meat also strips away most of the small nutrition there was, so what you get in the store are mostly empty calories and a lot of fat. Try looking for organic, grass-fed and pasture-raised meat instead.
8. Diet drinks
Diet drinks are almost always worse for you than their "regular" counterparts! This may come as a shock, but the sweeteners (aspartame) and other chemicals used to make a drink "diet" will do much more harm than good. Exceptions to this rule include drinks which use sweeteners like agave, honey, or stevia to be low in calories and still delicious.
9. Common cereals
Most common breakfast cereals are chock full of sugar, refined grains, and empty calories. This is why it might take two bowls (as much as eight servings) for you to feel full, and then you end up hungry about two hours later. They are ruining your look and not providing your body with much-needed nutrients in the morning. Try choosing high-fiber and whole grain cereal options instead to feed your body the right way.
10. Sodium
Besides high blood pressure, sodium has very little to offer you. In terms of health, experts believe an adult should consume 1200 – 1700 milligrams of sodium per day. Unfortunately, the average adult consumes about 3,500 – 5,000 milligrams of sodium per day! Just a few items that are packed with sodium include: many canned and dried soups, sodas, condiments, and fast foods.
Related Posts :